Automate Social Media Posts With Social Rabbit and Save Hours, on the time you spend with social media marketing. Whatever your business, this is sure to help you.
In a nutshell, it is a piece of software that will automate your social media marketing, leaving you free to concentrate on other areas of your business.
The big Promise: Save hours and Automate your Social Media Posts
Posting on each social media platform can be a tedious and time-consuming process. People promoting their wares on social media don't have enough time, as they are already busy creating content, optimizing their products, and a hundred other things.
This piece of software is another creation by Yaroslav Nevsky. I have written about Yaroslav previously on this site.
Although many reading this may not have heard of him, he is the tech wizard helping hundreds of people achieve life-changing circumstances with his innovations.
My business analyst colleague, Srinivasan Mahanti. (Rab), was drawn to Yaroslav's innovations because of the Immense value being offered to his customers.
Social Rabbit is not solely for WordPress / WooCommerce, It also works on Shopify and the developers are looking at other integrations.
Many of the products developed by Yaroslav, can be purchased with a one-off payment. Unlike the monthly payment schedule of most other developers.
He offers Free Trials and has very good support systems.
Regular updates to keep your plugins up to date and compatible with your WordPress theme, Shopify or Woo-Commerce store.
Justification of the Costs to Automate your social media
Like any business, the costs never seem to stop coming.
Someone told me a long time ago, it is an opportunity lost if you are multi-tasking everything yourself.
The thing with Social Rabbit is, it is a one-off payment if you are using WordPress or $19.00 a month if using Shopify. $15 a month if you pay annually.
Plus…
It is proven that Multi Tasking Decreases Productivity. Causes accidents and mistakes, requiring a rework of some jobs, we've all seen it.
Delegating tasks makes good sense. Even to a piece of artificial intelligence!
_______________________________________________
Let's take a look at Social Rabbit and how it will help you to get exposure on Pinterest, Facebook, Twitter, and Instagram.
Social media automation tools let's us get on with our work in the main game, instead of us wasting time on social media.
Which we all have a tendency to do occasionally (often ?).
The dollar cost of various automated social media posters varies.
Most require a monthly subscription of $29 up to $200 a month for about 10 of the most popular (I know of).
There are hundreds of schedulers that automate social media posts.
But I want to focus on Social Rabbit because of the duality of its features.
Whether you are a Drop Shipper, Affiliate Marketer, or any other E-Commerce owner this will work for you.
Benefits of social media automation
The dual nature of the plugin allows you…
Hands Off automation of all your social media posting.
Social Rabbit gives you the ability to create engaging posts with photos and videos.
You can publish articles from your blog or affiliate site and automate your social media posting.
You can auto-post products from your Woo Commerce, Shopify, and AliDropship stores to the top 4 social networks of Pinterest, FaceBook, Instagram, and Twitter.
Allows you to select the time frame for delivery of your posts/products.
Social Rabbit, makes it very easy with the automation options for posts and images. Plus …
There is an entire Media Gallery to keep your post images in one place.
You can manage them in three ways:
Import them from free databases from within the plugin. (Pixaby or Giphy )
Activate the automatic update of media files according to relevant keywords and categories.
The app will update your images from time to time for the most up-to-date imagery.
The Benefits to your Site or Store
You can find relevant content for re-posting, liking, commenting, and following other people's posts.
Social Rabbit will free upwards of 70% of your social media workload.
Promote your social media pages 24/7 on autopilot.
Drop Shippers can advertise and grow sales.
All you need to do is set it up ONCE – then enjoy a constant flow of people who are likely to buy from you.
Use the stats to make your marketing campaigns even more effective and increase your profits!
Shoutouts
With Social Rabbit, you can use one of the most effective methods of promotion on Instagram…
Shoutouts – completely automated.
What's more, you can diversify your account and make it more lively with the help of Grabber – the tool for re-posting content of other users to your profile.
Scheduling. A look at some Social Rabbit settings
Scheduling items, if you are a drop shipper, (or articles if you're an affiliate marketer), you can plan social media posts in advance, saving you a ton of time.
Does the User Experience Match the Expectations?
At the time of this writing, there are 51 reviews with a 4.9 rating.
So it is performing quite well to have such a high rating at this early stage.
Google is always updating its Algorithms and social media is a continual churn of love-hate relationships.
Social Rabbit has a great suite of Analytics.
So regardless of what Google is doing, reviewing your analytics in conjunction with any Face Book ads or Pinterest ads, will give you invaluable data to measure where your advertising spend will be the most effective.
Conclusion
This is a good plugin that will prove invaluable to drop shippers, Affiliate marketers, and other internet marketers
It requires the human element to set it up of course.
But with an easy-to-navigate dashboard, this should prove to be relatively easy for most people.
Two of the benefits given are better indexation by search engines and quality traffic from social media.
In my opinion…
These are The two most fickle areas of doing business on the internet.
But with your promotions and cross promotions over all the social networks, it is logical that your publicizing would bring results.
What makes it so powerful?
It posts smart human-like posts for your content because you are a human who took a few minutes to set up your posts and the schedule.
You can then expect hassle-free promotions on your social accounts, 24/7.
The Social Rabbit Plugin will work on any WordPress Site and any Woo-Commerce site and does not rely on the AliDropship plugin to be installed.
It is also available for Shopify but that app is different from the WordPress plugins. As you might imagine.
As usual, Yaroslav offers his plugins at a price point that makes him ultra-competitive, and he offers his usual…
Free Life Time Support and Updates.
Charlie from Ireland Loves it.
I am a big fan of this plugin but for some reason, I haven't left reviews on it until now.
So, what do I like the most – the product poster feature. It is amazing for store owners!
You don't have to download all the product images, think up various same-type posts, and schedule them for a week.
The plugin will do this work for you, while you can, for example, prepare a sale on your store.
My second favorite feature is Stories.
Not all soft's and programs have such an option but the Social Rabbit has. It helps to keep your followers in close contact and remind them about you and your store.
A 7-day free trial is available to try Social Rabbit Plugin, then a Single Payment of $69.00 No more to pay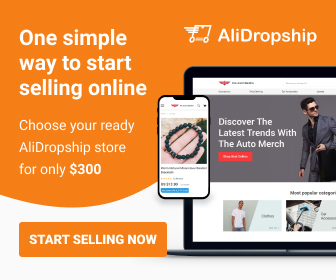 Final Analysis:-
Social Rabbit
Automated Social Media posting
Price: $69.00
Price Currency: USD
Operating System: Any
Application Category: Social media app to automate social media posts