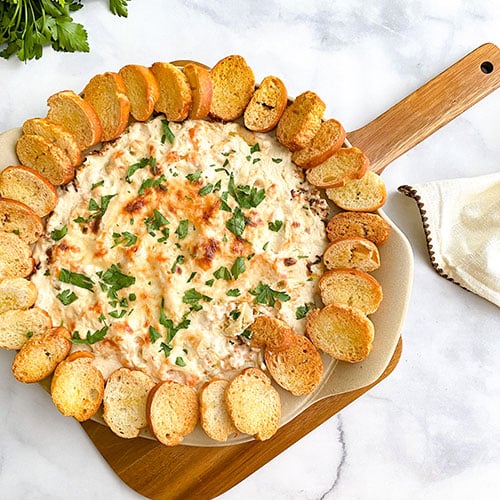 The Pampered Chef
Is the Pampered Chef Homepage a Doorway to another MLM Scam? It is popular, and owned by Berkshire Hathaway Corporation
Typically, in difficult years MLM schemes gain in popularity, and 2020 was a very difficult year!
Lets take a look at Pampered Chef, its compensation plan, whether or not it is legitimate, and rate its value as a side hustle.
Becoming a Pampered Chef Consultant.
Whether or not you enjoy cooking, it's part of our day-to-day life. So the idea of making some money selling kitchen appliances doesn't sound too bad, right?
By becoming a Pampered Chef consultant, you have the chance to venture into some new business opportunities. Even more so…
If you're already familiar with different kitchen tools and are good at hosting parties to market their range of products.
But is becoming a Pampered Chef consultant all fine and dandy as it appears? Or is Pampered Chef an MLM scam taking money from unsuspecting buyers?
Lets Take a Look at The Pampered Chefs Profile
| | |
| --- | --- |
| Creator and Founder | Doris Christopher in 1980 |
| Company Name | Pampered Chef |
| Business Type | Multi Level Marketing Scheme. |
| Products | Kitchen Utensils, Cookbooks and Recipes |
| Bought Out in 2002 by | Berkshire Hathaway Corp. (Warren Buffet). |
In April 2020, Andrew Treanor was named as the Chief Executive Officer of The Pampered Chef.
Some Background Info on the Beginnings of The Pampered Chef.
With the promise of making every mealtime a win. Pampered Chef specialises in multiuse kitchen tools, food, and cookbooks that save time and make cooking relaxing and enjoyable.
Or, as they like to say:
"Enriching lives, one meal and one memory at a time."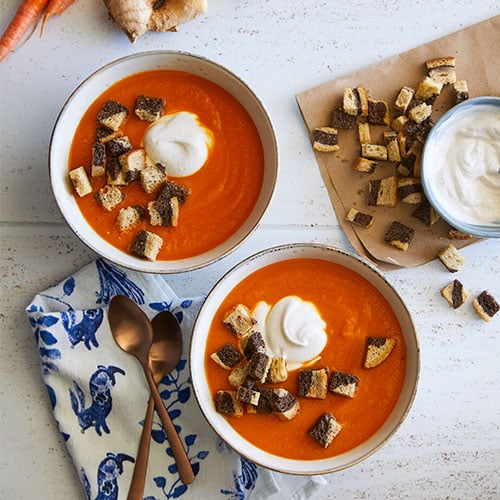 Founded in 1980, Doris Christopher ran Pampered Chef from her home basement.
She had one mission, to make cooking at home less of a chore and more an opportunity to reconnect with family and friends.
Over the next 20 years Doris propelled her simple and effective idea into the largest branded kitchenware company and largest direct seller of housewares in the United States.
In fact it became so popular that…
In 2002, Warren Buffett's Berkshire Hathaway Corporation acquired Pampered Chef. Berkshire Hathaway's high profile giving Pampered Chef's business model immense credibility.
A business model which relies on recruiting for its success.
With headquarters in Illinois, the company has more than 35,000 sales "consultants", as well as 400 corporate staff.
In 2018 Pampered Chef grossed a not too shabby $280 million in revenue.
Pampered Chef's Products: What Do They Sell?
Ranging from kitchen products, quick recipes and cookbooks, Pampered Chef prides itself for offering quality kitchen products.
Many buyers complain that their products are far from being high-quality and – ultimately – not worth the extra cost.
To check the reviews of any of the Pampered Chefs items, view the item, then scroll down to below the item to read buyer comments.
The Pampered Chef's return policies
In addition to this the Pampered Chef Produces cook books, recipes, cooking methods and ingredient lists. So it does offer as complete a cooking program as is available anywhere.
Making Money: The Pampered Chef's MLM Compensation Plan
To join Pampered Chef and become a consultant, you have to register on their website. The process works like this…
Sign up for free for the first 90 days, and then $120 a year. You'll receive a personal website, training and access to marketing materials.
Choose a kit depending on your budget and confidence level.
The Starter Kit ($99): products and business tools worth $400+
The Deluxe ($159): products and business tools worth $700+
The Ultimate Kit ($269): products and business tools worth $1,100+
Now – let's get down to the nitty-gritty. How much money can you actually make from Pampered Chef's MLM scheme?
There are different compensations plans, but beginners start with a 20% commission plan.
Obviously the more you sell, the higher the commission.
$1-$749 monthly sales: 20% commission rate
$750-$1249 monthly sales: 22% commission rate
$1250-$2449 monthly sales: 23% commission rate
$2500-$3999 monthly sales: 24% commission rate
Over $4000 monthly sales: 25% commission rate
Be aware that the increase in sales only applies, after making a whopping $15,000 in sales.
True to the MLM doctrine, Pampered Chef encourages you to expand your team and sign more people up.
The reward? A 3% bonus for team sales.
When you host a party, in person or virtually, Pampered Chef will also offer you host credits, meaning $25 to $50 off your promotion kit.
More Details in the Video Below.
The Pros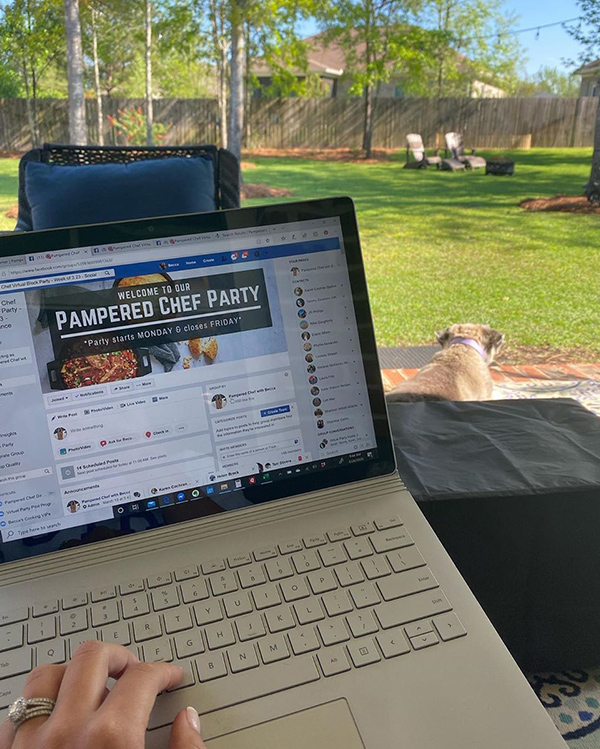 The Pampered Chef MLM scheme is pretty straightforward and transparent.
You know what you're spending and how much you're going to get in return.
If, like most people you like a good bargain, Pampered Chef rewards its members with special discounts, cash credits, and sometimes even freebies.
So even if you don't make any sales, at least you'll get access to exclusive offers on all their kitchen products.
The Cons
Let's be honest. All the time and effort you put into hosting a party, and getting a team together can be exhausting.
You need to decide if the reward for effort is going to be worth it. Some people do very well, but if your social circle is not great, you will probably struggle.
This form of MLM has been successfully used by other companies, Tupperware and Avon (to name two), who have used this as their primary marketing model with great success over many years.
Other MLM companies make similar claims of success with online models as can be seen here
Although you can work your way up the ranks of The Pampered Chef, the starting commission of 20% is way below the average MLM commission rates.
Should you manage to build a solid team… you'd still only get 27%.
Plus, to remain a Pampered Chef consultant, you need to make $150 in sales each month.
Unless you have a strong network and are confident that you'll always find new buyers willing to pay higher prices for below-average kitchen appliances. This maybe challenging.
I mean, how many spatulas can you sell to a hungry audience. ??
Conclusion
Pampered Chef MLM is not a scam, far from it.
Backed by the authoritative leadership of Warren Buffet's Berkshire Hathaway Corporation. Pampered Chef is a well respected and trusted MLM business. A+ rated by the Better Business Bureau, and with 40 years of successful operation.
While they're always on the lookout for new consultants, that's not their only focus, as they're also creating and marketing new kitchen gadgets. 
As with most MLM, however, it's hard to make money from it.
But if you have a knack for cooking and some good marketing skills, perhaps being a consultant for The Pampered Chef could be a side hustle for you.
'Till next Time,
Elena. https://vivaldocopywriting.com/
To See The Barefootaffiliates prefered compensation model Click Here